UPDATE: 10/31/2018 8:56 PM
Light rain at Dark Woods.
Dead Fall Trail has been CLOSED DUE TO SAFETY CONCERNS. 
Tornado Watch in effect until Thursday, 4:00 AM CDT. Source: U.S. National Weather Service
  UPDATE: 10/31/2018 8:00 PM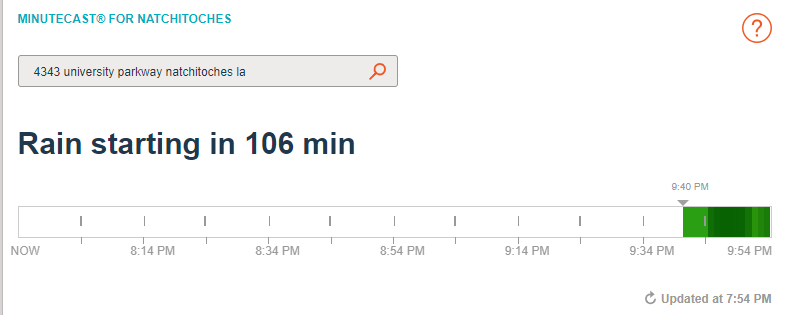 Wicked weather is coming and we don't want you left out in the cold! Don't miss your LAST CHANCE to experience the area's TOP-RATED haunted attraction! Halloween Night, October 31st is our last performance of the season. Get here EARLY or get LEFT OUT!
Not sure about the weather? Neither are we, but we have a plan! Take a look at our policy here.
"One of America's Scariest Halloween Attractions" ~ MSN.com

Top Rated 2018 Louisiana Haunted House ~ HauntedHouses.com

2018 Fan-Voted Must-See Haunt ~TheScareFactor.com

#12 on the Top 31 Must-See US Haunts List ~ TheScareFactor.com

Listed as a A Top Spot For Scares In The US ~ HAA

#29 On the 31 Scariest and Best Haunted Houses in the US ~ AXS.com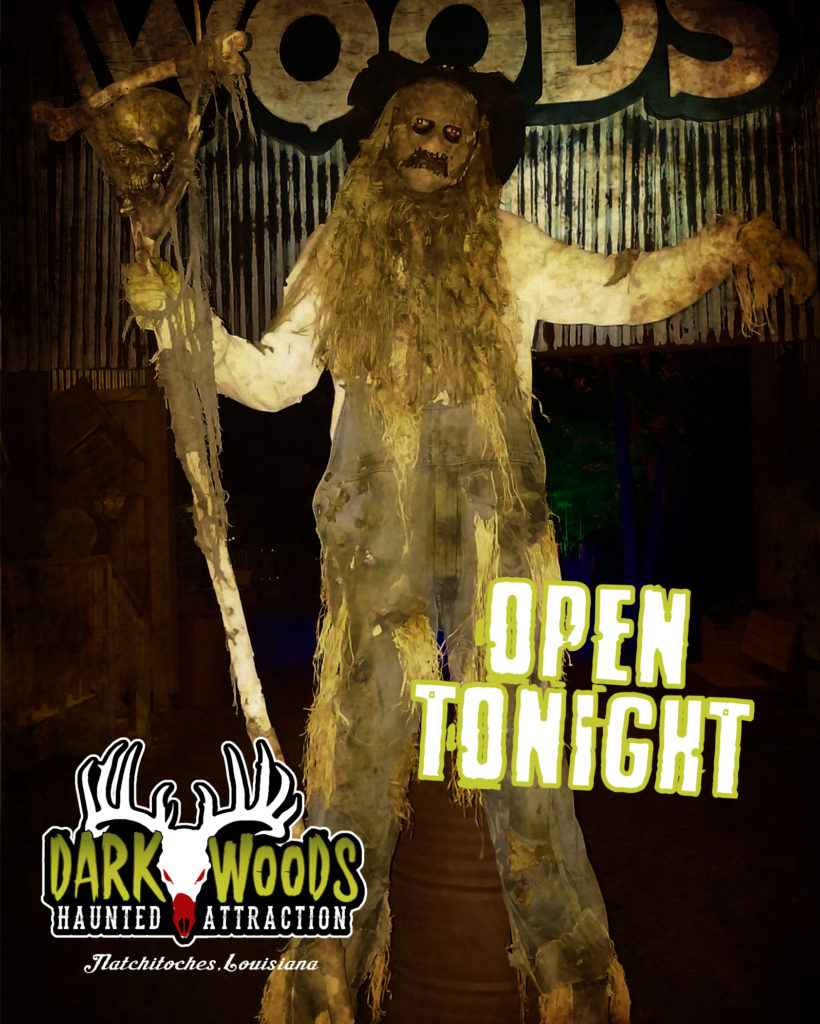 Plan Your Last Chance Visit Now!
This year's event features a fully revamped Dead Fall Trail with 3 terrifying new sets based on some of the most frightening tales from Dark Woods' past. You've NEVER seen Dark Woods like this!
* YOU can plan YOUR visit YOUR way with multi-haunt ticket options! We also offer Military and First Responder discounts.
* The haunting nightmares of Boogie's 
Dark Carnival in 3D
 return with a newly redesigned house. Meet Boogie and his band of raucous, rakish and rambunctious lackeys that will keep you on your toes!
* Drop by our NEW Squirrel Tooth Annie's FX Studio! Want to join the horde and get in the Halloween spirit? Here you'll find Hollywood-styled "wounds while you wait" special effects make-up and the most realistic temporary old-school tattoos in the business!
*New convenient concessions for tackling a monster thirst or curing that sweet-tooth craving!
Make plans to visit NOW! See for yourself why TheScarefactor fans have voted Dark Woods Haunted Attraction a TOP 5 Louisiana Haunted House and a Top 31 Must-See Haunt in the US!